Your March adventure has arrived! Adventures in Odyssey Club Season 4 is underway with the conclusion to a great three-part series. Members, login via your mobile apps and browsers to start the adventure.
One More Name, Part 3
The Nazis are closing in. What will happen to Irena and her jars containing the children's locations and identities?
You can learn more about this episode here.
The Adventures in Odyssey Club (AIOC) is a members-only club which gives families access to the entire collection of Adventures in Odyssey episodes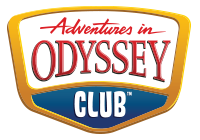 , exclusive episodes, web quests, devotionals, and more. You can visit AIOC directly, or visit our AIOC site feature which details what each member gets with their subscription—a great resource for those who may be sitting on the fence about becoming a member! At just $9.99/month (or lower pricing for longer commitment levels), every Odyssey fan should be a part of the Adventures in Odyssey Club. You can get started with a 14-day free trial at OAClub.org/freetrial.
---