Eugene Meltsner Esquire
My dear fellow internet wanderers, I have come upon this odd site. Now that I have sent you all a link to it, I look forward to your genial responses. To be frank, I find this site very... it is all about, well, us. And the maladroit things they have to say about me and Katrina... It's enough to cause even me to stoop to paroxysm!"
Katrina
Hmmm... They don't seem to know us as well as all that, however, Eugene. They actually infer... well, insist, in fact, that I was invented just to fall in love with you. The very idea.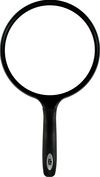 Detective Girl
This is nuts. A few people on here say I'm in love with Matthew!
I RULE!
Matthew
I'd like to see them take an IQ test.
Priscilla
You think you've got problems? They all think Barrett and I are in love. That's so embarrassing. Barrett is a great guy, but still...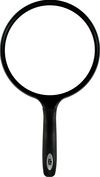 Detective Girl
Arrrre you?
I RULE!
Priscilla
... None of your business.
Mandy
I'm so sorry, girls. This must be awful for you. I can't imagine how all this information got online. But, Emily, you're being a little... nosy. I know that's the way you are, but please tone it down a little. Remember... anyone can see this... Let's not try to corner Priscilla into announcing anything to the world.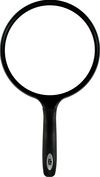 Detective Girl
Sorry. I apologize. But... there's no need to hide it from anyone, Priscilla. Love is beautiful.
I RULE!
Rue the Day
Doez any1 have a bukket?
Jared
You're right, Mandy. How did this, very, very, very personal information get onto the net?
Perhaps... it's what I've always suspected! The internet is just another worldwide plot to control our lives! Soon, every detail about us will be online, and the government will have total control! And then we'll be attacked by genetically engineered cockroaches! And they'll shoot the sheriff! We're doomed!!!
Sarah Prachett
.... Wow. Jared, you really need to learn to have a brain.
Penny Wise
It's really not that bad. They have some nice fan art on here. And some of them actually look like us, lol.
Detective Girl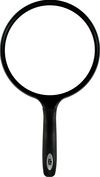 Pardon, but has anyone else seen that they have a whole fan club here for me!?
I RULE!
Barrett
They must be nuts.
Kelly
Nuts and berries.
Rodney
THEY DON'T SEE HOW COOL I AM! THEY STINK! MY OWN GENYESSNESS SPEAKS FOR ISSELF!
Whit
In any case, it leads to some quality discussion about God, truth, and the beauty of radio drama. If our lives are known to all, at least it seems to be in good cause. For that, we should all thank Him.